It's our Birthday and we are celebrating in style. We hope you'll join us as we have fantastic challenges and wonderful sponsors who are offering a plethora of prizes!
We are delighted to be celebrating our 4th birthday with week one of our fabulous fortnight of challenges so
join in the fun for the chance of winning one of the prizes from our fabulous sponsors.
The challenge this week is an easy one

it's
Anything Goes
So this should be really easy for you to complete a project / card and enter our Challenge. Maybe you will win one of the prizes that we have on offer for you:
Prize - 5 digis of the winers Choice - and a GDT spot at Fab'n'Funky Challenges
The first South African online digital image store was launched in 2010
–
Digistamps4Joy (or DS4J) . In February 2012, Margy Kieser took over ownership of DS4J, and there are now two South African artists who contribute to the more than 500 images available. Margy has taken the store to new heights and the store now stocks digis that are cute, whimsical, artistic, sometimes serious, and sometimes humorous. The store has PAYPAL and EFT (South African) facilities. Digistamps4Joy offers a monthly freebie on the first Friday of every month, and holds regular bi-weekly card challenges on our blog (http://digistamps4joy-sa.blogspot.com) that draw entries from many international card makers. Feel free to join us in our challenges!
Prize - 5 images of the winners choice from DS4J shop
Prize is 3 images of the winners choice from the Lacy Sunshine Shop
Inky Impressions
Prize - 3 digis of the winners choice
The fabulous Flonzcraft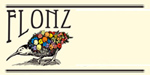 Prize - $20 voucher to spend in store - with free shipping!
So after all those goodies to be won, here is my card for inspiration and I really hope you like it. I used a Flonzcraft stamp Perfect Peacock.
My image was stamped using Versamark onto white card and then heat embossed with gold detail embossing powder. I cut out my image using Spellbinders A2 Filagree Delight, layering up the main oval for dimension. The edges were inked using a Cyan ProMarker. I also used the pen to colour my seam binding, drying it on the radiator! My base card is made from Create and Craft cardstock which I really love and was also on sale. I achieved the gatefold design using my Crafter's Companion Ultimate Pro. Super easy as the score lines are already marked on the board.
I cut a piece of white cardstock to 4" by 5" which is just a little bigger than the topper. I used a JustRite sentiment stamp from their Grand Birthday Sentiments set. This was embossed in the same gold powder. I also edged this piece of card with the Cyan ProMarker to match the topper.
I really hope you can link up with us this week to celebrate our birthday and you have until 19 November to show us your talents. We'll be back on Saturday with more inspiration from our wonderful sponsors.
Happy crafting,
Rachel x