Hi All,
We are back at Fab'n'Funky Challenges with our mid-way reminder for our Anything Goes challenge to celebrate turning 4 years old. What a fantastic response so far and thank you to everyone who has linked up and/or left us a comment. We feel very blessed.
Now for a quick reminder of the brilliant sponsors this week

Prize - 5 digis of the winers Choice - and a GDT spot at Fab'n'Funky Challenges



The first South African online digital image store was launched in 2010

–

Digistamps4Joy (or DS4J)http://www.digistamps4joy.co.za/eshop/ . In February 2012, Margy Kieser took over ownership of DS4J, and there are now two South African artists who contribute to the more than 500 images available. Margy has taken the store to new heights and the store now stocks digis that are cute, whimsical, artistic, sometimes serious, and sometimes humorous. The store has PAYPAL and EFT (South African) facilities. Digistamps4Joy offers a monthly freebie on the first Friday of every month, and holds regular bi-weekly card challenges on our blog (http://digistamps4joy-sa.blogspot.com )that draw entries from many international card makers. Feel free to join us in our challenges!
- the prize is 5 images of the winners choice from DS4J shop



Prize is 3 images of the winners choice from the Lacy Sunshine Shop

Inky Impressions


prize is 3 digis of the winners choice

The fabulous Flonzcraft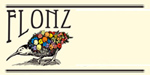 prize - $20 voucher to spend in store - with free shipping!
I used a Digistamps for Joy (DS4J) image this time round called Welcome Home which I think is so pretty.
I made a kraft cardblank using Spellbinders Grand Labels One and then embossed some Tim Holtz Coredinations cardstock with the Spellbinders M-Bossabilities folder Twisted Hearts. I sanded this back to reveal the core. My ribbon is from The Ribbon Kings.
I coloured my image with ProMarkers in Marsh Green, Apple Cider, Dusky Rose, Budding Rose, Pale Pink, Cinnamon, Satin and Walnut. I used the Scalloped Labels One from Spellbinders to cut it out and then inked with Tim Holtz Distress Ink in Bundled Sage. I layered the image with kraft card and coredinations. My die cut words are from the Tattered Lace Sentimentals range. To finish I added three pearls to the top left corner.
Hope to see you at the Fab'n'Funky Anything Goes party!
Happy crafting,
Rachel x